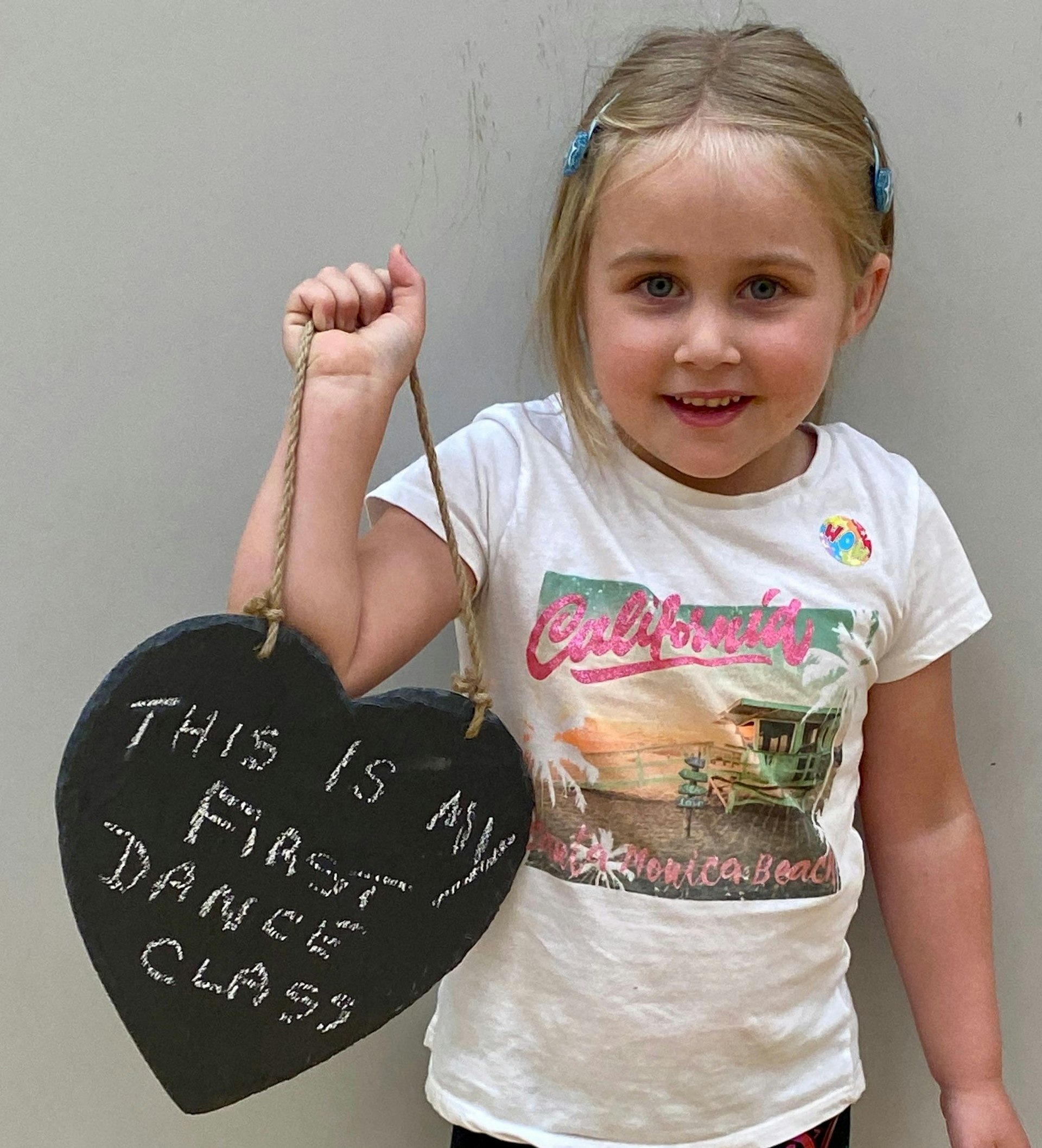 Just look at that happy little face! Ballykeel 2 & District have been working with Royal Tara Dance Acadmey to offer Irish Dancing classes to young people in Ballykeel and the smile says it all. Sometimes it is easy to forget that there is still some joy in the world, but sometimes we just have to look a bit harder to see that it's there. Another huge success for Ballykeel 2 & District was securing funding though the Halifax Foundation NI so that the Ballykeel Building Blocks Parents & Tots Group can continue running after it's successful 8 week pilot. Ballykeel 1 Moving Forward Community Group are working alongside the Mid & East Antrim Loneliness Network and will soon have a Chatty Bench installed at their new Garden of Reflection. Keep an eye out for the bright yellow bench (it will be hard to miss!) and if you see someone sitting on it, why not stop and have a chat. All of the groups in the South Cluster have projects, specifically to tackle loneliness, and we can never underestimate how important it is to feel a sense of belonging.
Harryville is buzzing with activity and there are a number of "dates for the diary" so hold onto your hats: Choice Housing and the Services Club Ballymena are hosting a Health Fayre at the Services Club, this Saturday 4th September, 12-4pm. Some of our groups will be there to tell you more about their Health & Wellbeing initiatives. Harryville Men's Shed will be hosting the official Open Day for the Harryville Community Garden on Monday 12th September, 12-4pm. The garden is located just outside Harryville Community Centre and all are welcome to attend to find out more about the Shed and their projects. They will also be celebrating their 10 year anniversary of being established, with some cooking demos using produce from the garden. On Wednesday the 14th September, Harryville Residents Association will be holding their first Annual General Meeting, again, at Harryville CC, 7:30pm. This is an opportunity for residents to get involved, and find out more about what the group are set up to achieve. Please keep an eye on our facebook page for more information on these events.
Cllr. Rodney Quigley, with a little help from Carson Project, organised an informative visit to Mid & East Antrim Borough Council Chambers, and the Mayor's Parlour for members of all of our Seniors groups. This included Ballykeel Breakfast Club, the Braidwater Seniors Group and Ballee 60+ Club. This was a great experience for everyone involved. A big thanks to both Cllr. Quigley for organising this, and to Mayor Alderman Noel Williams who hosted the group. Carson Project also held their very first "Proms in the Park" and this was a great event with music, dancing and singing, and picnic bags. I am sure it will be the first of many!
The Ballee 60+ Club have been keeping busy with various awareness sessions and focus group talks. We have squeezed in the odd game of bingo for them as they just absolutley love it, and would play it every week if they were allowed. Next week they will be taking part in a photo competition. Members of the club have been bringing in their photos from when they were babies and children, and then they will try to guess who is who. We'll let you know how it goes, and maybe even share some of those adorable baby photos!
Well that's it for now, but we'll be back in another couple of weeks with more updates.
---
"Hi, I'm Hannah, I encourage you to reach out and get in touch"
— Hannah Bowyer
Community Development Officer (CDO)
Get in Touch