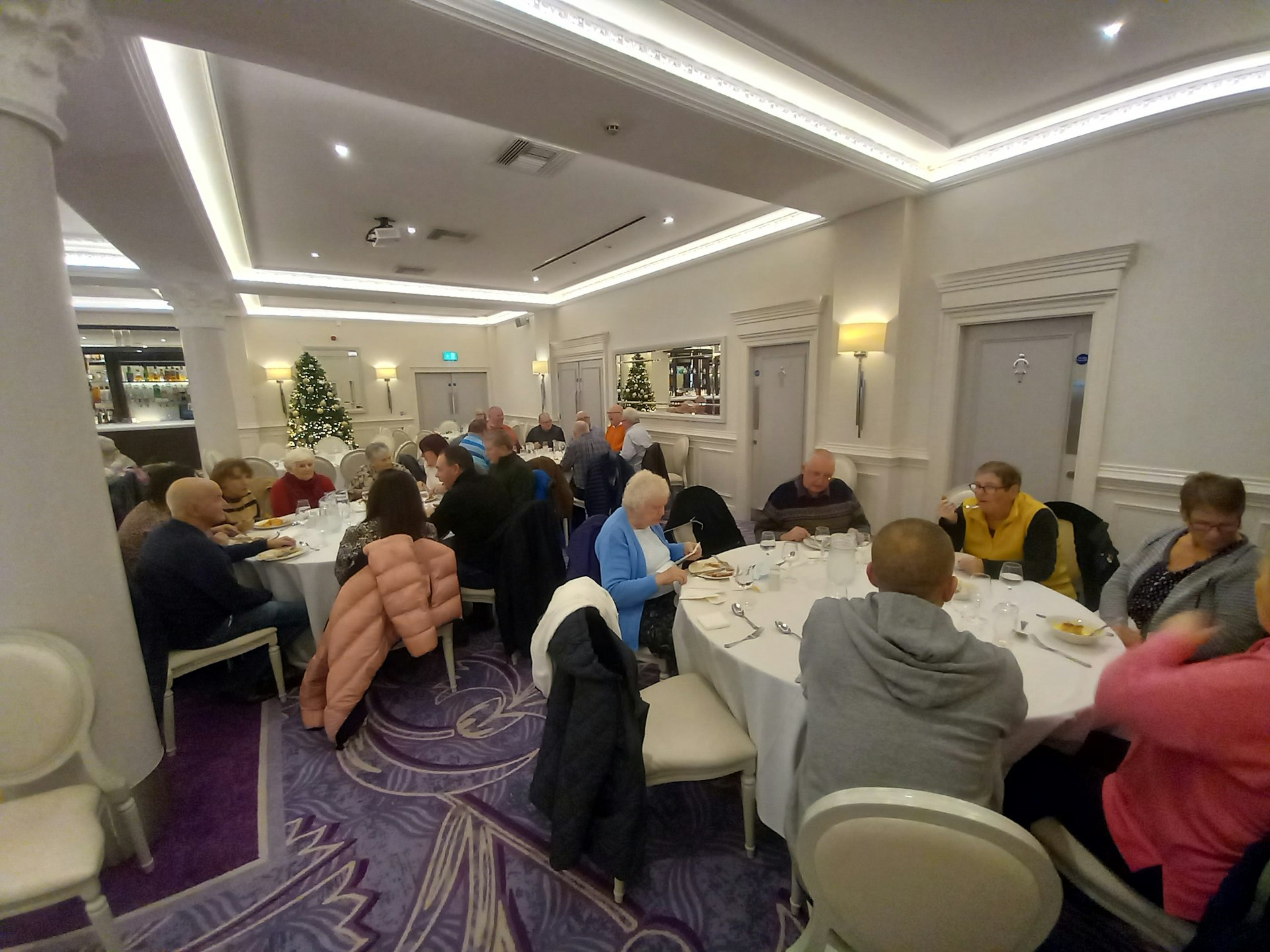 Ballymena South Community Cluster Celebration Event
As our Ballymena South volunteers have worked so hard over the pandemic we wanted to say a big 'Thank You' to them. We enjoyed a workshop facilitated by Volunteer Now which recognised the work our groups do and after we enjoyed a lovely meal at Tullyglass Hotel.
That same week five of our Cluster groups took part in the Carson Project Christmas Market which saw community groups and local small businesses coming together to sell their handmade crafts. Not only did our groups get to promote the work they do but an additional £420 was raised for charity.
Groups have also been celbrating with their Annual Christmas Dinners and members of the Men's Shed, Braidwater Seniors Group, Ballykeel Together Luncheon Club and Ballee 60+ Luncehon Club have all had an opportunity to support their members coming together to enjoy some festive fun.
Ballykee 1 Moving Forward Community Group are hosting their Xmas Dinner this Saturday 18th and Ballykeel 2 & District Community Group will be celebrating a two day Christmas Fesitval with a Community Carol Service and Movie Night for the kids, and the youngsters have been having great fun making and decorating their sleighs to sit in for the movie night.
It's been a busy few weeks for us all and now we're looking forward to the Christmas break. None of know what the New Year will hold as the Covid pandemic has most certainly not gone away. One thing we do know is that the Ballymena South Community Cluster volunteers will continue to support their communities as best they can. Stay safe, look after each other and a very Merry Chrtistmas and Happy New Year from all of us!
---
"Hi, I'm Hannah, I encourage you to reach out and get in touch"
— Hannah Bowyer
Community Development Officer (CDO)
Get in Touch