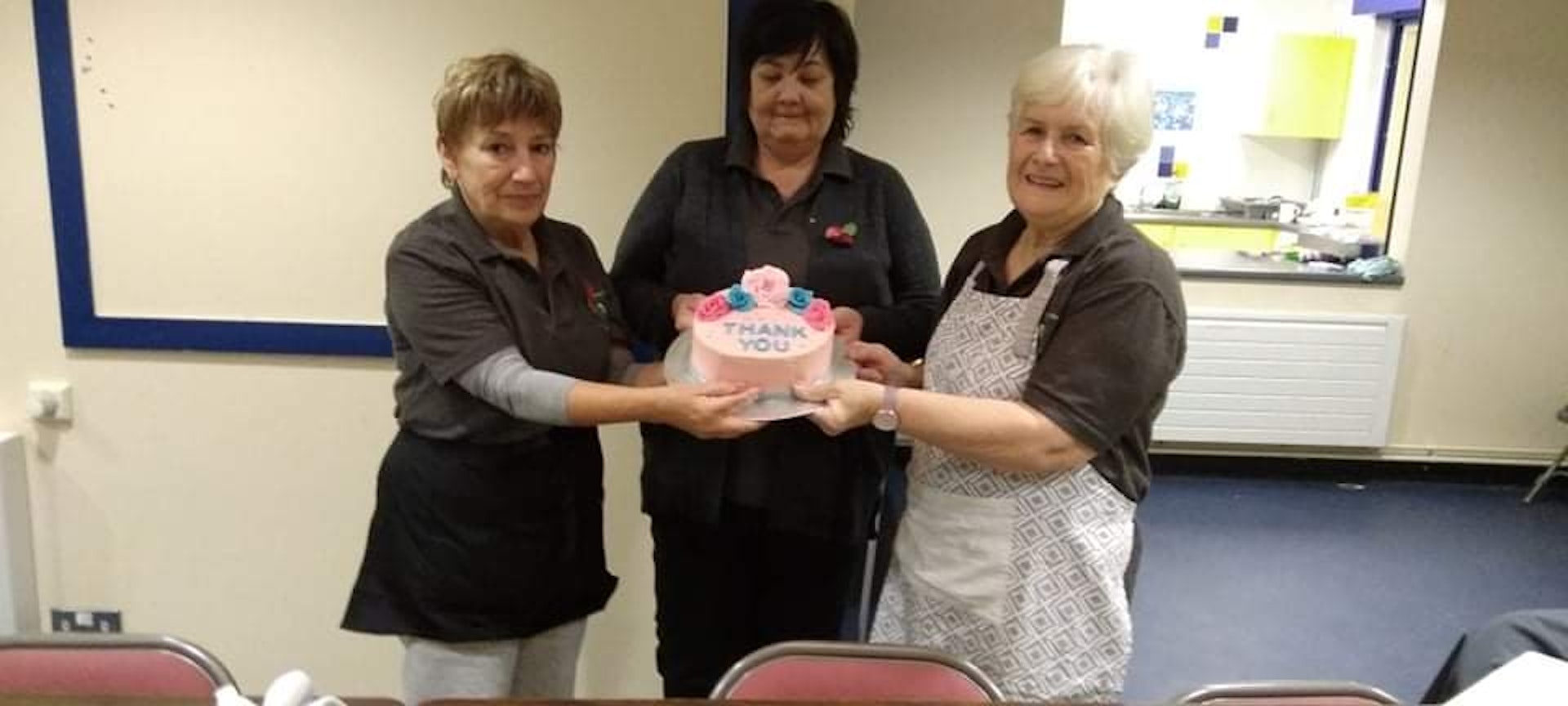 Chatty Cafe at Ballykeel Breakfast Club
Volunteers from Ballykeel 1 Moving Forward Community Group were delighted to receive this cake as a big thank you for all their hard work. The Ballykeel Breaky Club has been runnning for 5 years now and it was sorely missed during the lockdown. Very recently the group have agreed to turn their breaky club into a Chatty Cafe which is a Mid & East Antrim Borough Council initiative to help tackle lonliness. Keep an eye on the Ballymena South Facebook page for more info.
All of our groups are busy planning for annual Christmas Dinners, Christmas Festivals and Christmas Fairs. Buidling Bridges will be hosting an indoor market at Ballykeel Community Centre on Saturday 4th December starting at 10am and the Carson Project and four other Cluster groups are working towards their Christmas Fair on 10th December 6:30pm at Harryville Community Centre. Ballykeel 2 & District Community Association are planning a two day Christmas Festival including Carol Singing and planty of festive fun.
Ballee groups are also planning for Christmas and members of Ballee 60+ Club have been getting a bit of extra support to help keep members warm and healthy at this time of year. This included members reciving Keep Warm Packs with blankets, fleeces and thermal socks. Ballee Community Centre has also provided the venue for some tagreted Youth Work delivered by the Education Authority's Youth Services. That's all for now. Keep an eye on our facebook page for info on all our current activities and events.
---
"Hi, I'm Hannah, I encourage you to reach out and get in touch"
— Hannah Bowyer
Community Development Officer (CDO)
Get in Touch