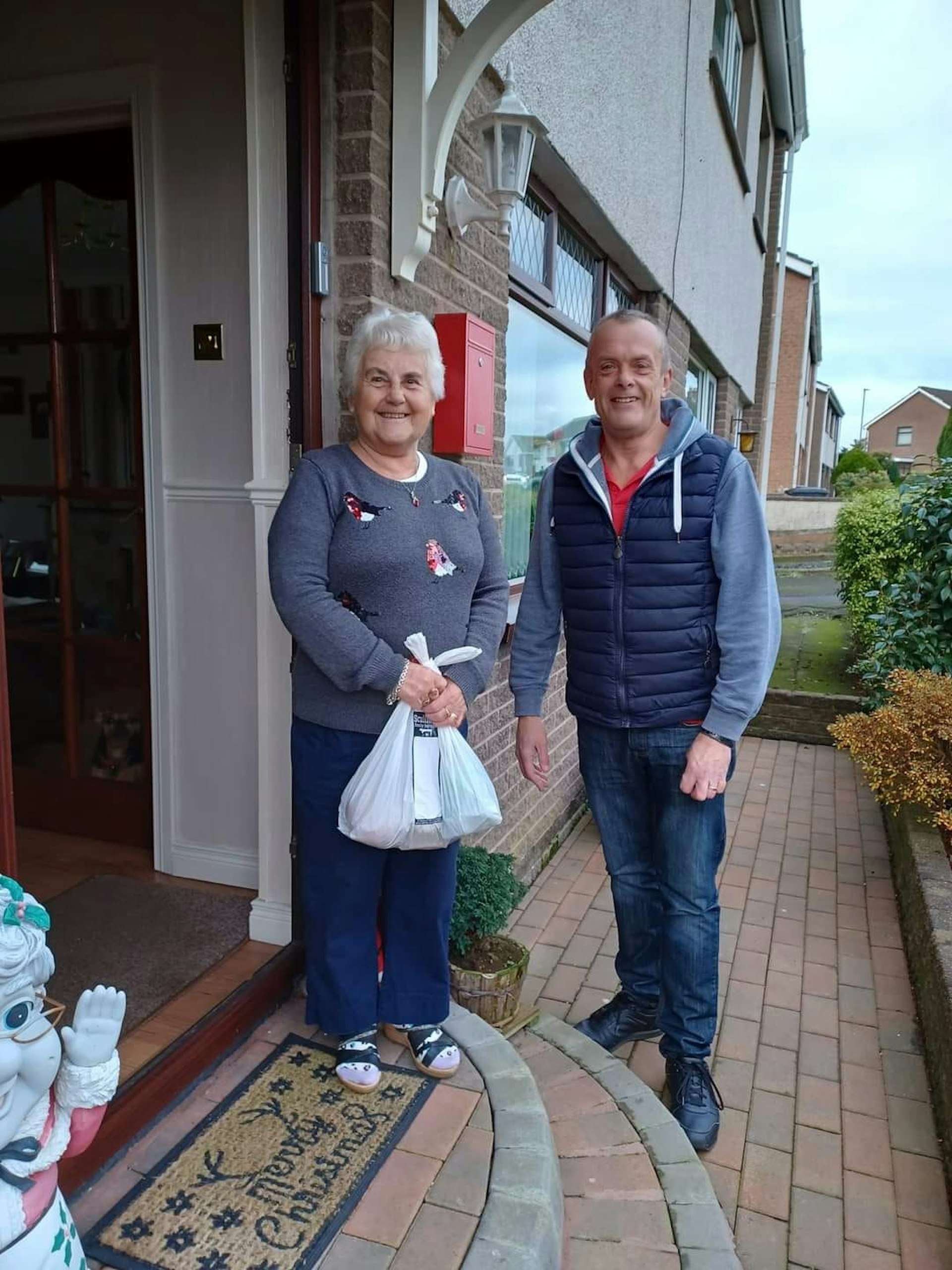 It's Beginning To Look A Lot Like Christmas
We've just realised that it's been over a month since our last update. Where did the time go, and what have our groups been doing to keep us so busy? Well, for a start we're all getting ready for the Christmas celebrations with various groups organising their annual Christmas Dinners and Children's Parties. Ballykeel Together Development Association have told us a big secret and the wonderful kids who attend Bright Stars Youth Club are in for a fantastic festive treat this Thursday. We can say no more as we really don't want to spoil the fun! The group have also been supporting older people in Ballykeel with deliveries of food parcels to ease the rising cost of living. Ballykeel 2 and District are also revving up for the end of the year, having had a wonderful family fun night on the tenth and the last night of their Ballykeel Makes Music group happening on the thirteenth. In an effort to support their community through the harsh winter and the rising cost of living, they are joining the Warm Spaces initiative and providing hot breakfasts every Monday and Friday 9-11am at the Ballykeel Community Centre as well as evening meals on Wednesdays from 5-7pm. Ballykeel 1 Moving Forward have had an exciting time of it, with BBC News popping around to their Chatty Cafe Breakfast Club to do a news segment on them! The volunteers will now be taking a well-deserved break over Christmas and the new year after rolling out their own family fun day on the tenth.
As always, things are moving steadily onwards in Ballee as Ballee Community Association's 60+ Luncheon Club get ready for their annual Christmas Lunch on the fourteenth, dinner and desert topped with mince pies, music, dancing and a Christmas Raffle. Ballee Community Association also recently had a large push for volunteers with a wonderful turnout to the informational meeting! With Childcare being such an integral part of the community there, it's no wonder so many want to see it thrive. Speaking of the Childcare, they're busy getting ready for their own Christmas celebrations for the children, though I won't spoil things here, and looking forward to the upcoming January open day for their Pre-School.
In Harryville the Braidwater Senior's Group has been incredibly busy indeed! With a donation of personal care items to the 360 Club and three donations of knitwear - One of hand muffs to Good Morning Ballymena, one of knitted items to the Premature Baby Unit at Antrim Area Hospital and the final to Hope 360 Ethiopia - I'm not sure how their hands are aching by now! They've also finished up their flower arranging class, with beautiful results. Elsewhere the Men's Shed have had their much-anticipated kitchen finished and fully installed, ready for some lessons on budget cooking and healthy meals! They've also been keeping themselves busy hand-crafting some lovely wooden Christmas trees for sale to raise money for the group. The Carson Project's Christmas Market on Saturday the third of December was a rousing success! Their Women's Group is also going strong with the unveiling of their Community Quilt and have begun sessions making Christmas Centrepieces which are turning out lovely to say the least. The Carson Project is also joining in with the Warm Spaces initiative, providing a warm Lunch every Friday from 12-2pm.
Finally for our update this month, here at the Ballymena South Community Cluster team, we've also been busy working with the Northern Regional College and the Department for Communities to organise and promote free training opportunities. These include a cooking class to help with preparing food in a budget and a motor vehicle maintenance and repair class to help with lowing often-expensive garage bills.
As you can see, there's quite a lot of excitement going on as all the groups try their best to bolster their communities against the oncoming winter. So many are hoping to hold at least some of the freezing weather back with warm hearts and a helping hand, and are working hard to see it happen. As always, keep an eye on our Facebook page for updates. For more information about our Cluster Community activities or if you have any questions, please contact us on 02825 631 350 or email hello@ballymenasouth.com.
---
"Hi, I'm Hannah, I encourage you to reach out and get in touch"
— Hannah Bowyer
Community Development Officer (CDO)
Get in Touch