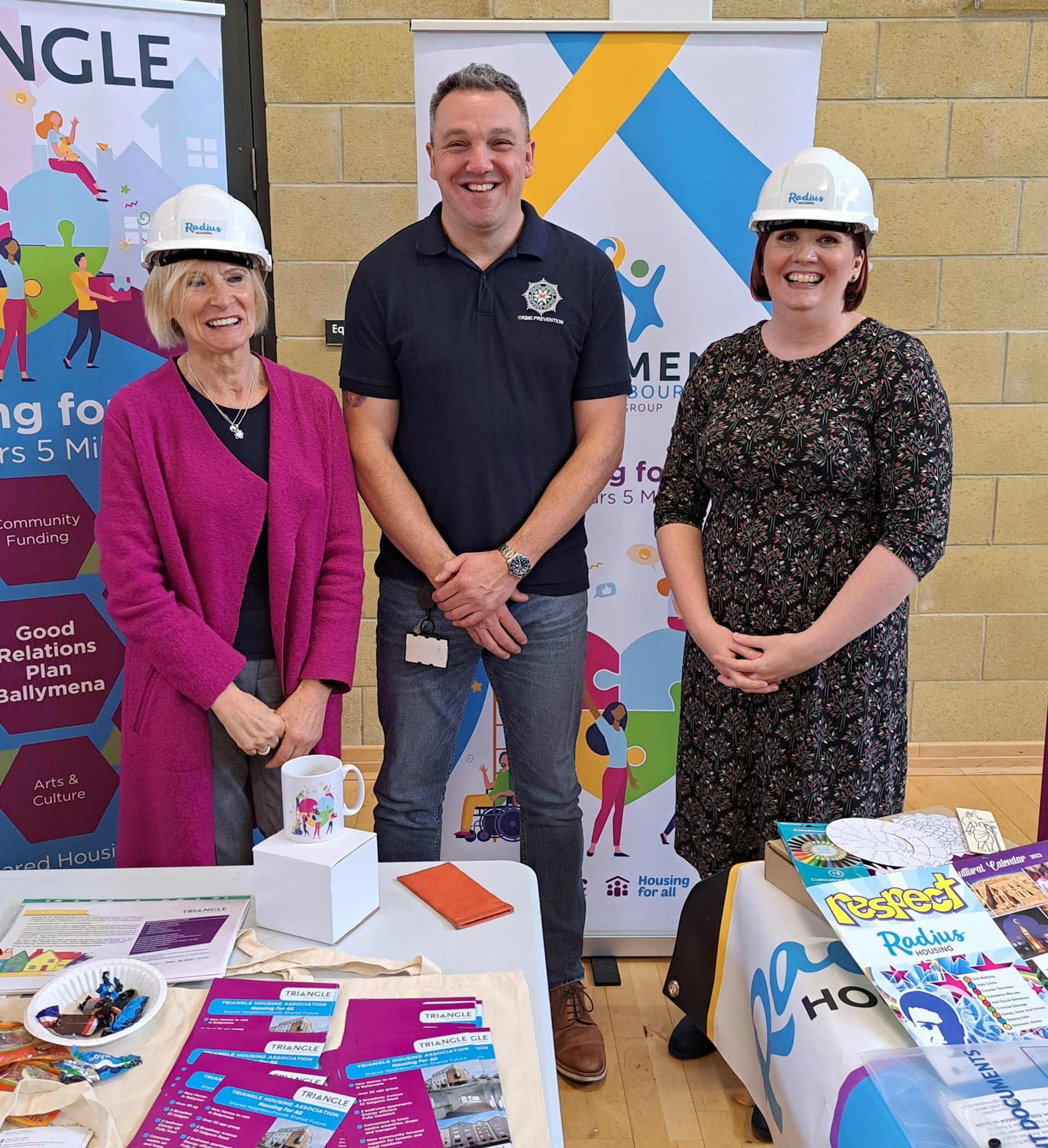 'Mid the Autumn-Scented Haze
Well, it's been a bit of a rollercoaster of events here at the Ballymena South Community Cluster in the past three weeks. October has seen its share of up and downs in the world already and one of the ups for us here was the arrival of our Networking Event! While the awful weather on the day kept many people away, we were blown away by the response from the organisations invited. There was a lot of laughter, and the hall was fit to burst with the amount of chatter going on! We can't help but thank those who came once again for making the event so lively. October has also seen the celebration of a day very close to our hearts here - World Mental Health Day. We hope that everyone took some time on the day to really consider your own mental health and what it means. With so much happening, it's important to remember to take some time and care for yourself.
As to our groups, beyond most of them also attending the Networking Event, things have been quite busy for many of them! Starting in Harryville, the Carson Project have held a much-needed women's cost of living event, something that's on the majority of people's minds in this day and age. They are also still working towards putting together a delightful community garden using pictures from local children to really brighten it up. The Carson Project have even commissioned some lovely bird feeders from the Men's Shed for children to paint. The Braidwater Senior's Group are still going strong and had a highly informative, and from what we've heard very appreciated, talk about fire safety. They are also planning to host a Macmillan Coffee Morning to help raise some funds for this vital cancer support service on the 17th of October. Lastly in Harryvile, the Harryville Residents Association's walking group have decided to take a break over winter, but the group also carried out a successful litter pick for their Big Clean Saturdays in King George's Park. They also recently held their Annual General Meeting, open to all Harryville Residents.
Over the way in Ballykeel, exciting news as Ballykeel 1 Moving Forward have unveiled their mural! This absolutely stunning piece of art is a wonderful addition to the area and it's theme surrounding mental health brings an important message of hope during dark times. Ballykeel 1 Moving Forward's Chatty Cafe is also a continuing bright spot, with even the Neighbourhood Policing Team stopping down a day for a bite to eat and a lovely chat with the locals. Speaking of the Neighbourhood Policing Team, Ballykeel 2 & District have also been linking in, offering a free four-week Ladies Self-Defence Class. Elsewhere in Ballykeel, the Bright Star's Youth Club is back up and running! This well-loved group is now back to being on every Thursday down in Celebration House. Ballykeel Together Development Association have also seen the return of their Mature Adults Luncheon Club and have even already seen the Red Flag theatre group put on a performance for them about scams.
Up with us in Ballee, the Ballee Community Association's 60+ Club have been enjoying themselves as per usual and some have signed up to join a lovely little flower arranging class on Thursdays. For most though it's business as usual, with beanbag toss, bingo and a quiz, all of which brought laughter alongside. There are also some plans in the works for some fun new activities and even a talk or two that I wish I could join in on!
Well, that's all the news we have for you this time. October is well on its way, with Halloween rapidly approaching. Keep an eye on the Facebook page with plenty of seasonal events in the works. For more information about our Cluster Community activities or if you have any questions, please contact Hannah on 02825 631 350 or email hello@ballymenasouth.com.
---
"Hi, I'm Hannah, I encourage you to reach out and get in touch"
— Hannah Bowyer
Community Development Officer (CDO)
Get in Touch