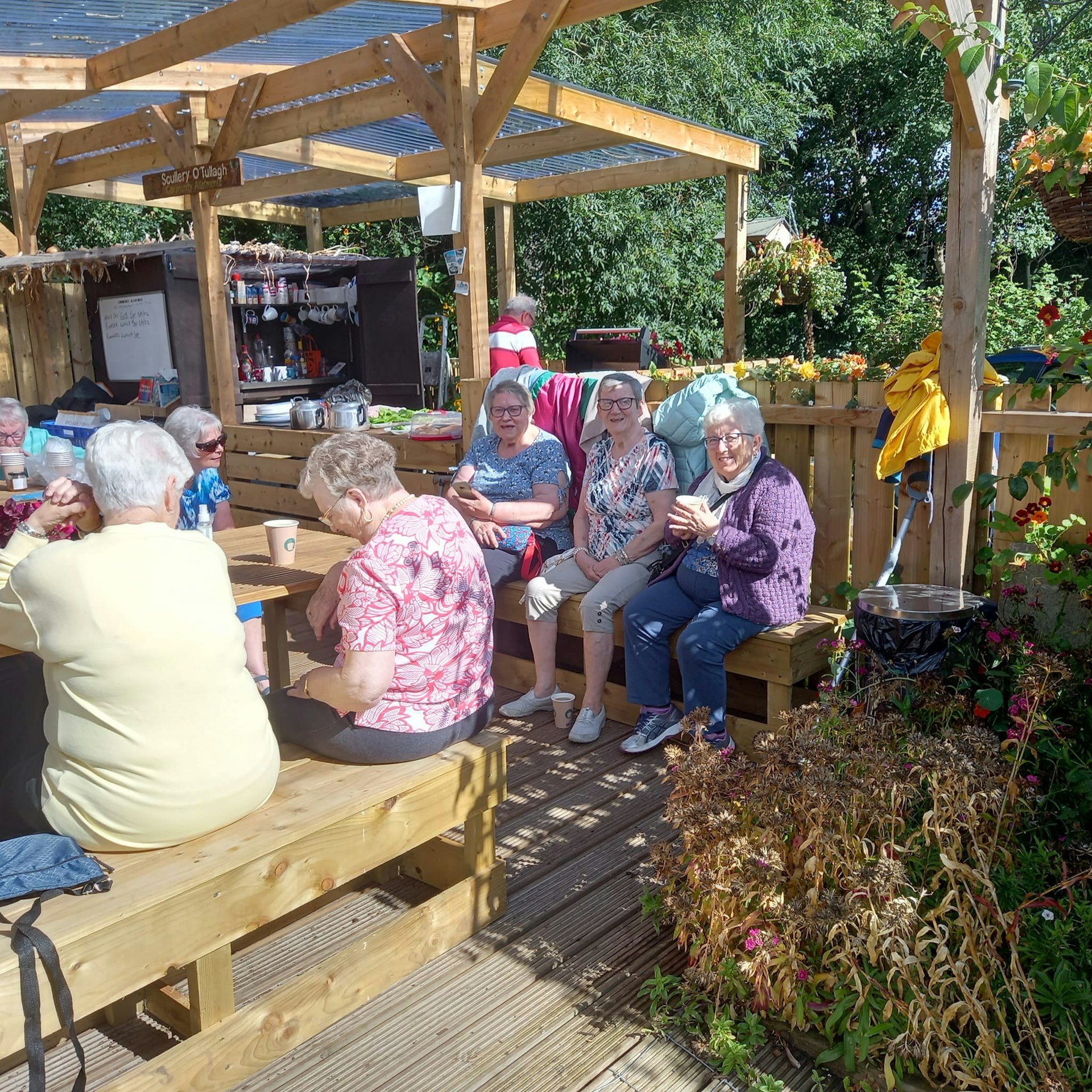 Summer has faded and Autumn has emerged in its wake as many of us mourn more than just the changing of seasons. The United Kingdom suffered a great loss with the passing of Queen Elizabeth II and many, including in the Ballymena South area, attended the public showings of her funeral to pay their respects alongside others. But as the seasons still change, things move forward despite loss, good things continue to happen alongside the bad and we will remember the past while still looking towards the future.
Over in Ballykeel the groups have been especially busy over the past few weeks. Ballykeel 1 Moving Forward has commissioned two artists to work alongside the Youth Forum to create a beautiful mural on a previously dreary and unused wall. The design of the mural centres around mental health to bring awareness to an issue all too often brushed under the rug. BK1MF's Fibromyalgia support group is also doing wonderfully, and the Chatty Cafe is a hive of activity as always. BK1MF have also started a joint venture with Ballykeel 2 & District Community Association as well as the Carson Project and the Neightbourhood Police to fund a six-week self-defence class! Elsewhere in Ballykeel, BK2&D's ladies boxing class is having its praises sung by those who attend and the community group continue to host events such as the Coffee Morning held in conjunction with Aglow Generations for Good Relations Week.
In Harryville the Men's Shed have decided to postpone the opening of the Community Garden in respect for the passing of the Queen. The Braidwater Senior's Group is still going strong and gaining a few new members as well! They even went to visit the Scullery O'Tullagh allotments for lunch one day and judging from the smiles everyone had a great time and some fantastic food! Scullery O'Tullagh also had a great success at the Choice Housing Health Fayre where they had a lot of interest in their gardens and produce. Beyond partnering up for the self-defence classes, the Carson Project went with a group from several areas to the Cavan County Museum and have also started a project for a community mural in the Harryville Community Garden, asking children from the area to draw flowers and critters to add to it. Finally, in Harryville, the Harryville Resident's Association have postponed thier Annual General Meeting with the recent loss and cancelled their walking group for a week. They've also shown off a wonderful new logo and announced the recommencement of their parents and toddlers' group.
Things in Ballee have been moving along with the return of the school year and a bit of quiet falling over the area. Ballee Childcare Centre has seen it's new arrivals settle in well even with a more personal loss for one of their own. The Ballee 60+ Luncheon Club are as loud and rambunctious as ever, taking part in a photo competition that saw peals of laughter ringing out with more than a few admonishments about cheating, sometimes you can't take your eye off that lot! They also participated in a trip to the Chambers and have had live music, Pictionary and Bingo to enjoy with several interesting things in the works up ahead.
That's all from us today as September comes to an end. There are exciting things happening here at the Ballymena South Community Cluster, with a big Networking Event planned for the 6th of October! If you're interested, we'd love to have you stop by as we've been working so incredibly hard on it. For more information about our Cluster Community activities or if you have any questions, please contact Hannah on 02825 631 350.
---
"Hi, I'm Hannah, I encourage you to reach out and get in touch"
— Hannah Bowyer
Community Development Officer (CDO)
Get in Touch