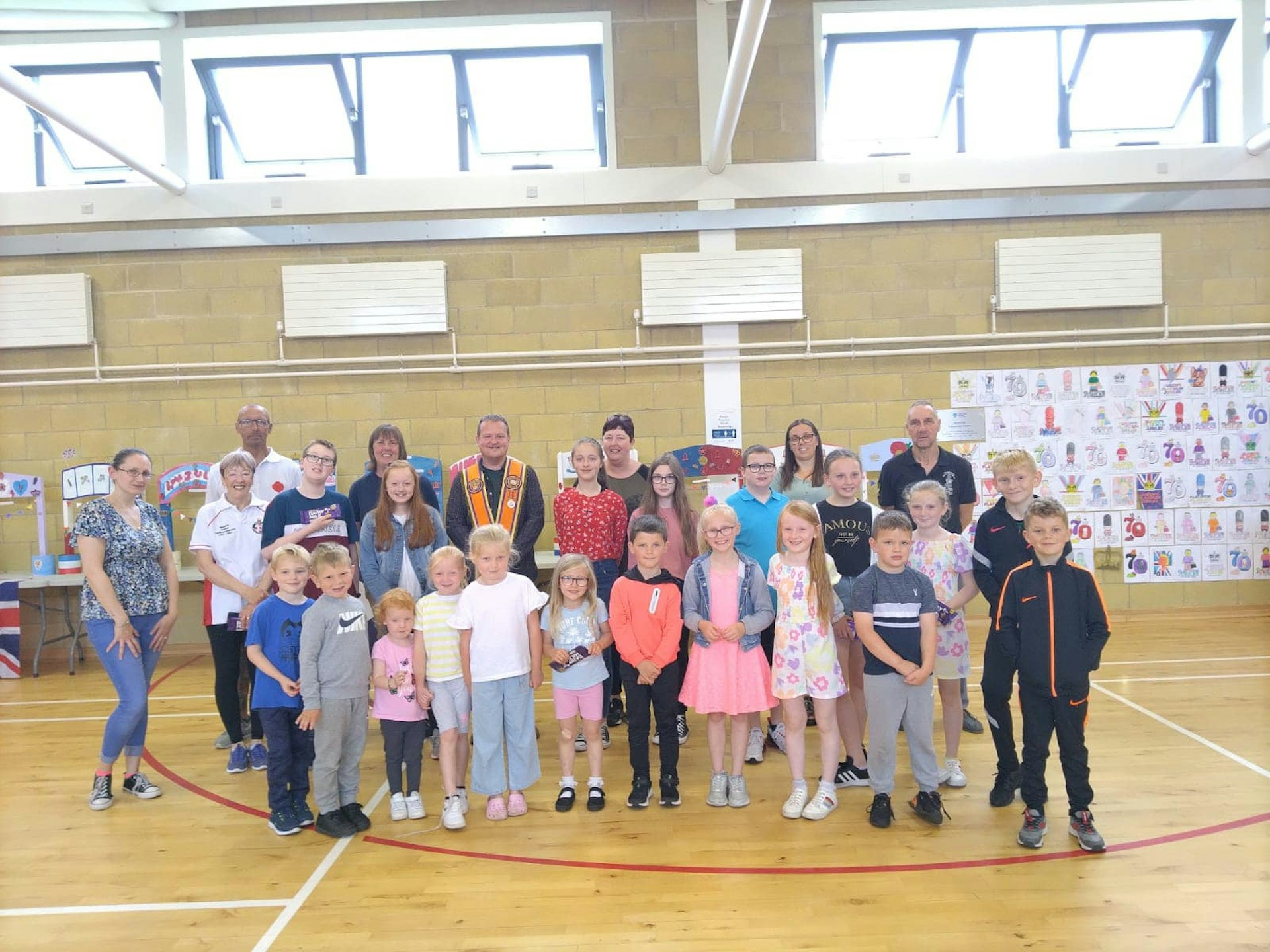 Sunshine and Celebrations
The sun is definitely out as July comes to an end. So, whether you're enjoying the heat or lamenting it, let's take a look back at what's been happening in the Ballymena South Area!
Harryville in particular have had a busy month, with the Carson Project hosting a very successful week-long Cultural Summer Arch project for the children and youth of the area. They had a fantastic turnout and it's clear to see it was an enjoyable time for everyone involved with some delightful end results. The Braidwater Senior's Group presented a truly extraordinary donation of knitted clothing for new-borns to the Antrim Area Hospital before attending a fantastic lunch at the Scullery O'Tullagh allotments, chock full of delicious home-grown produce. Elsewhere the Harryville Resident's Association have taken a well-deserved break over the 12th with their 'Stepping Out Together' walking group, but will be returning to treading the paths soon.
In Ballykeel there was a joint Fun Day celebration held for the 11th day between Ballykeel 2 and District Community Association and Ballykeel 1 Moving Forward Community Group. A fantastic day for all involved with a barbeque, games, a bouncy castle and even a petting zoo. While the skies were a touch cloudy, the smiles on everyone's face were certainly enough to make it seem bright! Ballykeel 2 and District also had a fun surprise planned for their Parents and Tots groups end-of-term party, with the Neighbourhood Policing Team showing up to spread some cheer. There's also an exciting new project in the works with the Ballykeel Youth Forum, so keep an eye on social media for news!
It was a happy but slightly bittersweet time in Ballee, with the Ballee Childcare Centre saying a fond farewell at the end of June to those children heading off to Primary School in the new school year. There was a more celebratory air as the Ballee 60+ Luncheon Club celebrated the birthday of the wonderful Iris, with many cheers and cake all around!
Many groups are taking a break for the summer now, some just for a week or two and some for longer, but there are still quite a few continuing on if you're interested in trying something different with your day. For more information about our Cluster Community activities or if you have any questions, please leave a comment, a private message or contact Hannah on 02825 631 350.
---
"Hi, I'm Hannah, I encourage you to reach out and get in touch"
— Hannah Bowyer
Community Development Officer (CDO)
Get in Touch